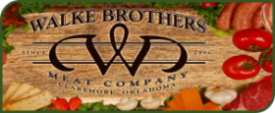 2021 Project: Fundraiser - Stuff Your Freezer
Rotary Club project are supported to Club Fundraisers & your donations. The 2021 fundraiser is "Stuff Your Freezer". This project is a partnership with Walke Brothers Meat Company and Claremore Reveille Rotary.

For $5, you receive 1 entry for the chance to win a 1/4 Beef package, that includes 80+ pounds of premium beef steak, Roasts, Ground Beef and more at a value $500 +.
Chances are $5 each or 6 for $25; and the drawing will be March 17th: St. Patrick's Day.
Donate here for your entry: Club PayPal Site.

For more information email us at ClaremoeReveille@outlook.com or visit our Club Facebook page for the fundraiser.

Our annual dictionary project just completed year no. 20. Every year our club provides a new, personalized dictionary for every 3rd grader in Rogers County (except for Claremore Public Schools which is handled by the noon Rotary Club). We hand deliver more than 625 dictionaries to 7 schools and club members are on site to present them to students.

We are proud of this project and enjoy getting to spend a little time with the students! This program is paid for through annual club fundraisers and through your generous donations, it is always a success!